sarisia
In lieu of writing, and studying, and anything else that might be construed as contructive and/or productive toward my schooling, I've drawn pictures. It took me forever to draw these faces to my satisfaction (shock and scream, yes I have finally drawn faces on people) and Fuji and Kaidoh's faces have the tendency of changing from body to body. Generally, though, it's easy to tell which one's which. I keep thinking that Kaidoh looks a little like Sanada sometimes.
First off: Kaidoh from the back. I was terribly tempted to draw something like the Harley Davidson logo on his jacket, or wings, but decided to leave it as it is.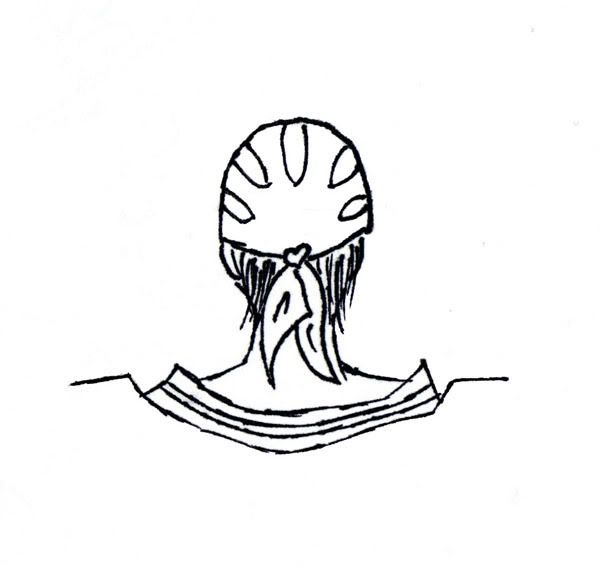 Here's Kaidoh again. In a dress. Because Toshi like boys in dresses. [He was originally supposed to be in a maid's outfit, but I couldn't decide on what style I wanted~ XD] I planned on fixing this, moving the head and torso back and drawing more of the stomach, but inked it before I remembered that I wanted to. So. Yes. The lack of edit is made up for the fact that Kaidoh's wearing a garter and tights.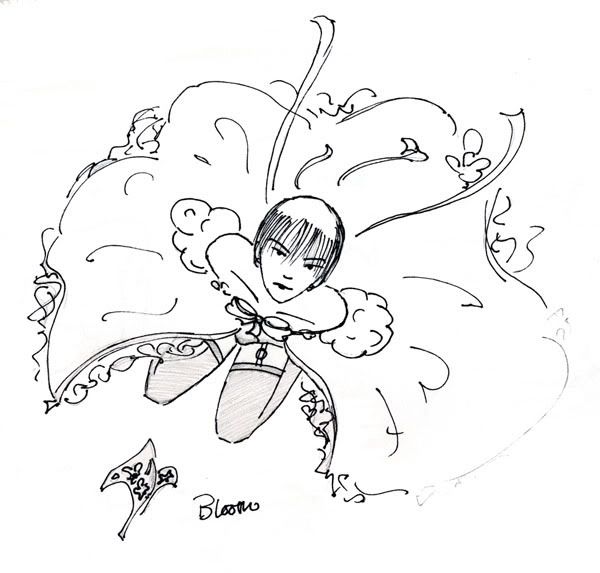 Now for some Fuji and Kaidoh. Nothing fancy. Just kinda... standing together. [Aaaa, it doesn't look like Kaidoh to me....] Naked shoulder!love~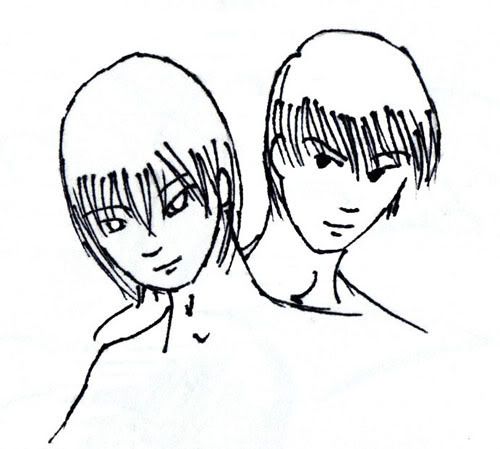 Another StandingTogether~FujiKai pic. I had a hard time deciding what Fuji was going to wear (if anything at all) and dressed him in my school uniform costume. He looks soo much better in it than I do.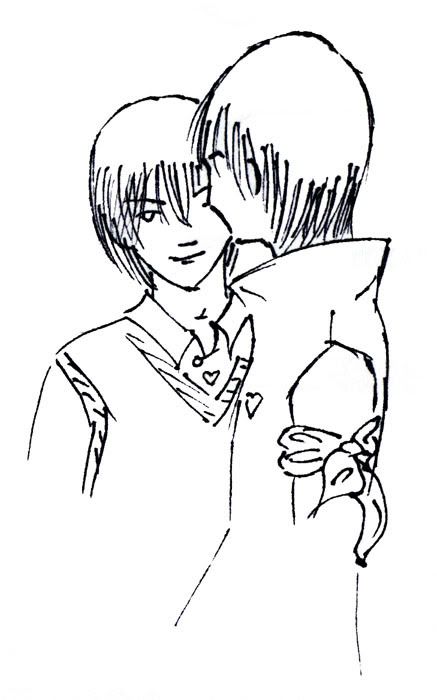 Now for the paired pictures nya~n!
Christmas Present!!! Kaidoh and Fuji with reindeer antlers and ears. And bows. :fufufu: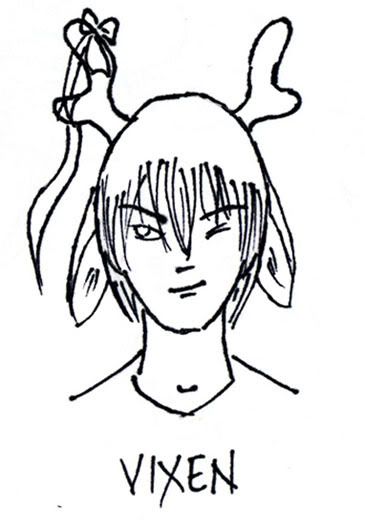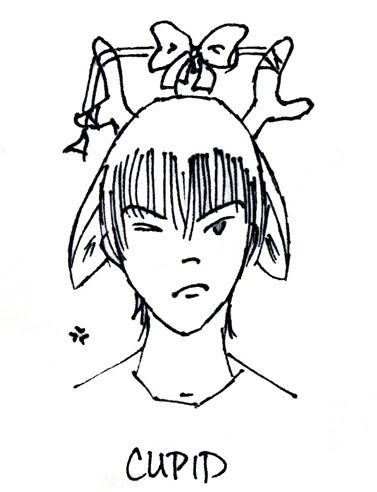 Sportsy present because I got tired of seeing Fuji look so girly and I wanted to rough him up a bit. Because he is - despite all controversy to the opposite -
a rough-n-tumble, tennis playing, man-loving bitch MALE
. And naturally, I had to draw Kaidoh in similar clothing because writing out the word SECRET on clothing is cool. XD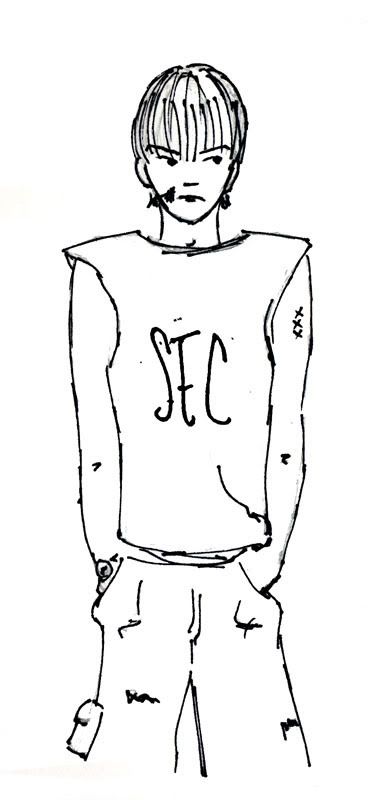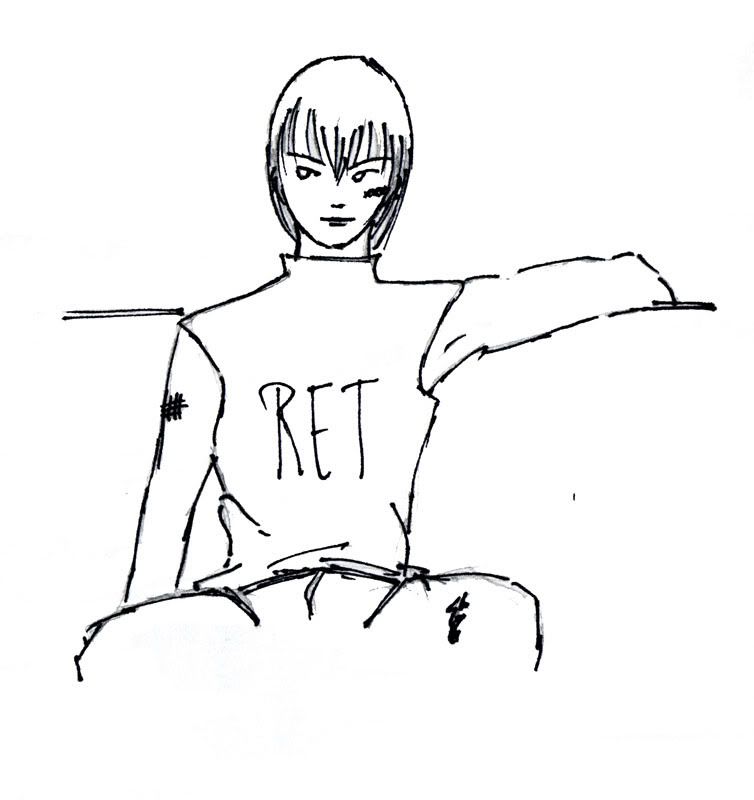 I'll color something eventually. XD
In other news, THERE'S SNOW OUTSIDE MY HOUSE AND IT FRIGHTENS ME.